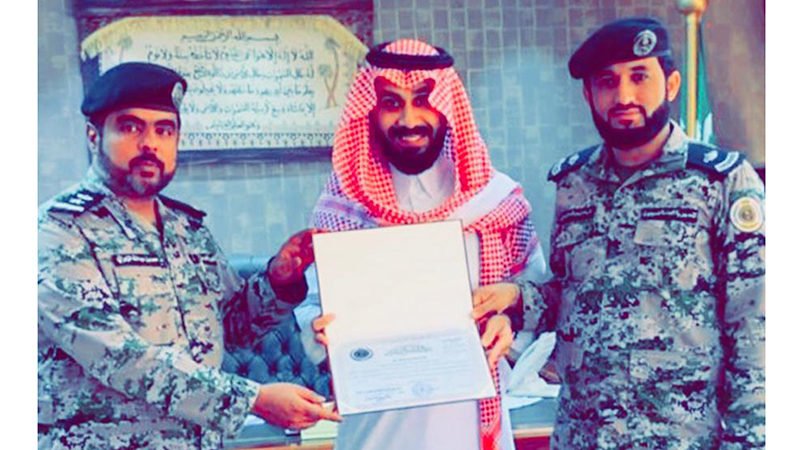 The General Directorate of Prisons honors Alkhaleej Training & Education's Mecca branch
Mecca branch represented by Mr. Fahd Abdullah Bakhsh branch's manager received a certificate of appreciation from the Ministry of Interior and the General Directorate of Prisons in Mecca Region, represented by Lieutenant Colonel
Mohammed bin Abdullah Al-Zahrani, Director of the General Administration of the holy capital for the fruitful cooperation in various training fields and applied aspects of training.
Mecca branch has contributed in providing training for the staff members in fields like computer and administrative work using the most up-to-date training methods.
It is worth mentioning that, this wasn't the first cooperation between Alkhaleej Training & Education and the General Directorate of Prisons, and this trust is in appreciation of the company's efforts with the Saudi Ministry of Interior regarding the sustainable development for the ministry's staff members.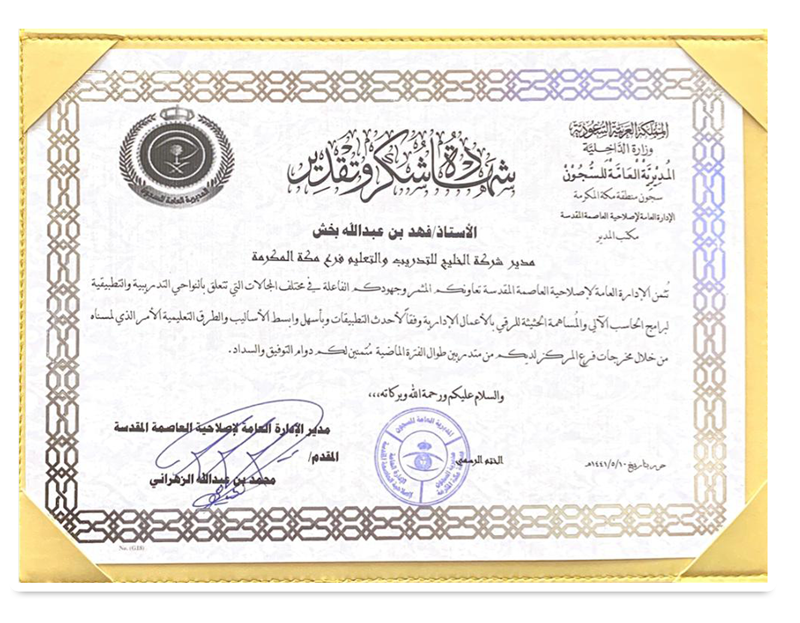 1,887 عدد المشاهدات, 4 عدد المشاهدات اليوم